Do you know everything about your favorite dog breed?
For our loyal customers and those who joined us lately we created this

FREE Newsletter

, which you can subscribe for right here on this page! This is an alternative pages, our archive of all sent Newsletters for you not to miss something interesting, topical, life themes and discussions. Join us, learn everything you're interested in, get to know more about your dog's life and features and enjoy reading this intertaining, yet informative source!!
If you have subscribed to our newsletter, you are probably the owner of the largest and strongest Great Dane dog breed or just plan to get one of representative of Gentle Giants. But, are you sure that you know everything about originating and temperament of this dog breed? Do you know that he is sweet, affectionate pet who loves to play and relax with children? Do you know that he has a great desire to please, which makes him easy-to-train pet? He is quiet unless he thinks you need defending? Having subscribed to our newsletter, you will surely spend your free time with pleasure. A lot of interesting information about your favorite dog breed is waiting for you every 2 weeks. So, why don't relax by reading our newsletter?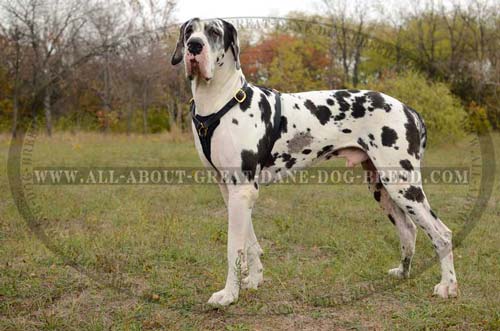 Durable Great Dane Dog Harness With Adjustable Straps Will Save Your Time!
---